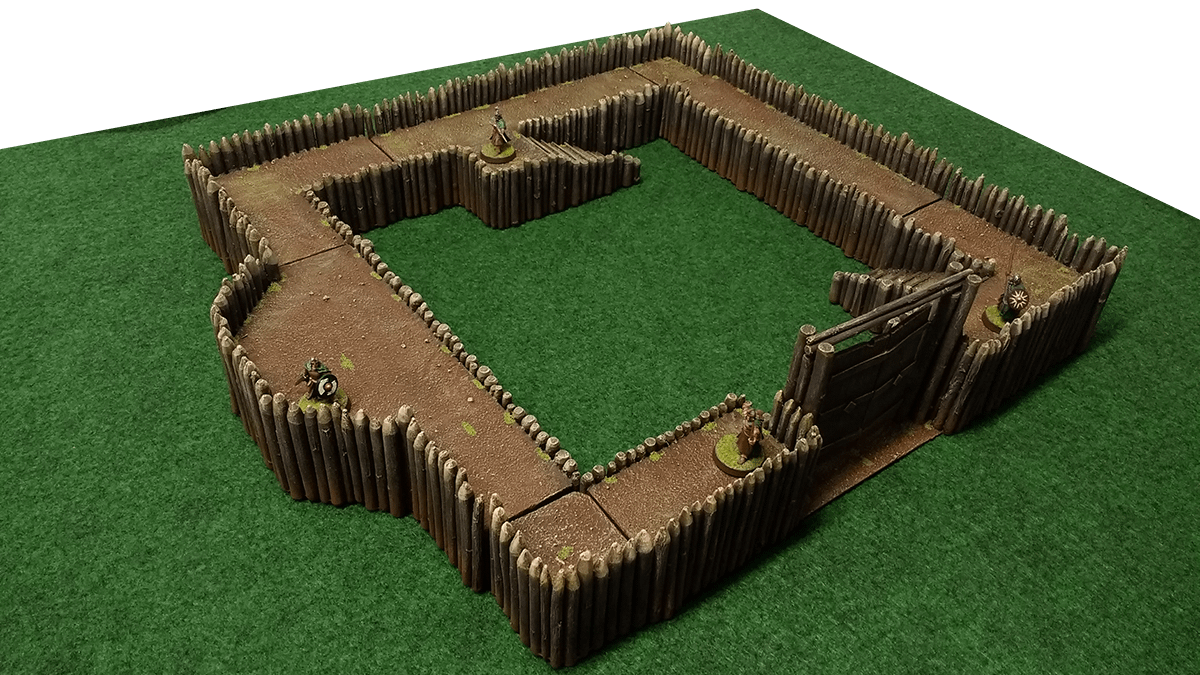 Sometime ago I decided as an experiment, to make a wooden palisade for 28mm scale wargames. After some research, I sketched out my ideas for the model and started to work on it.
I decided on a modular palisade, made of several pieces that could be laid out in various configurations on the table top.
The main two components for the build were blue insulation foam, (although you can use polystyrene sheets or any other materials to make the basic blocks of the structure) and willow garden edging to create the wooden logs for the palisade. I found the willow edging in a local discount store.
Using my hot wire cutter, I cut the basic blocks of the walls in the below configuration:-
4 straights (1 with gate, 1 with steps and 1 with lookout)
4 corners (2 wide and 2 narrow)
4 internal corners (2 wide and 2 narrow)
Once the blocks were made, then came the long process of cutting the willow to shape. I removed the wire holding the willow sticks together, which I then cut to the required lengths. As I said this was a long process. I then used a pencil sharpener to add shape to the ends of the willow pieces. To prevent repetitive strain injury, I would suggest trying to rope in your other half or kids to help if you can.
With all the pieces ready, I started construction by gluing the wooden pieces to the foam blocks using PVA. I also created steps on two of the pieces and a gate for one of the straight pieces using some balsa wood.
After all the wood was glued onto the blocks, I then glued some sand onto the walkway and left it to dry.
With everything glued together, the painting began using various shades of brown acrylic paint for the wood and ground. When the paint was dry it was time to add some finishing touches. This I did by adding patches of grass.
Gallery of completed wooden palisade.