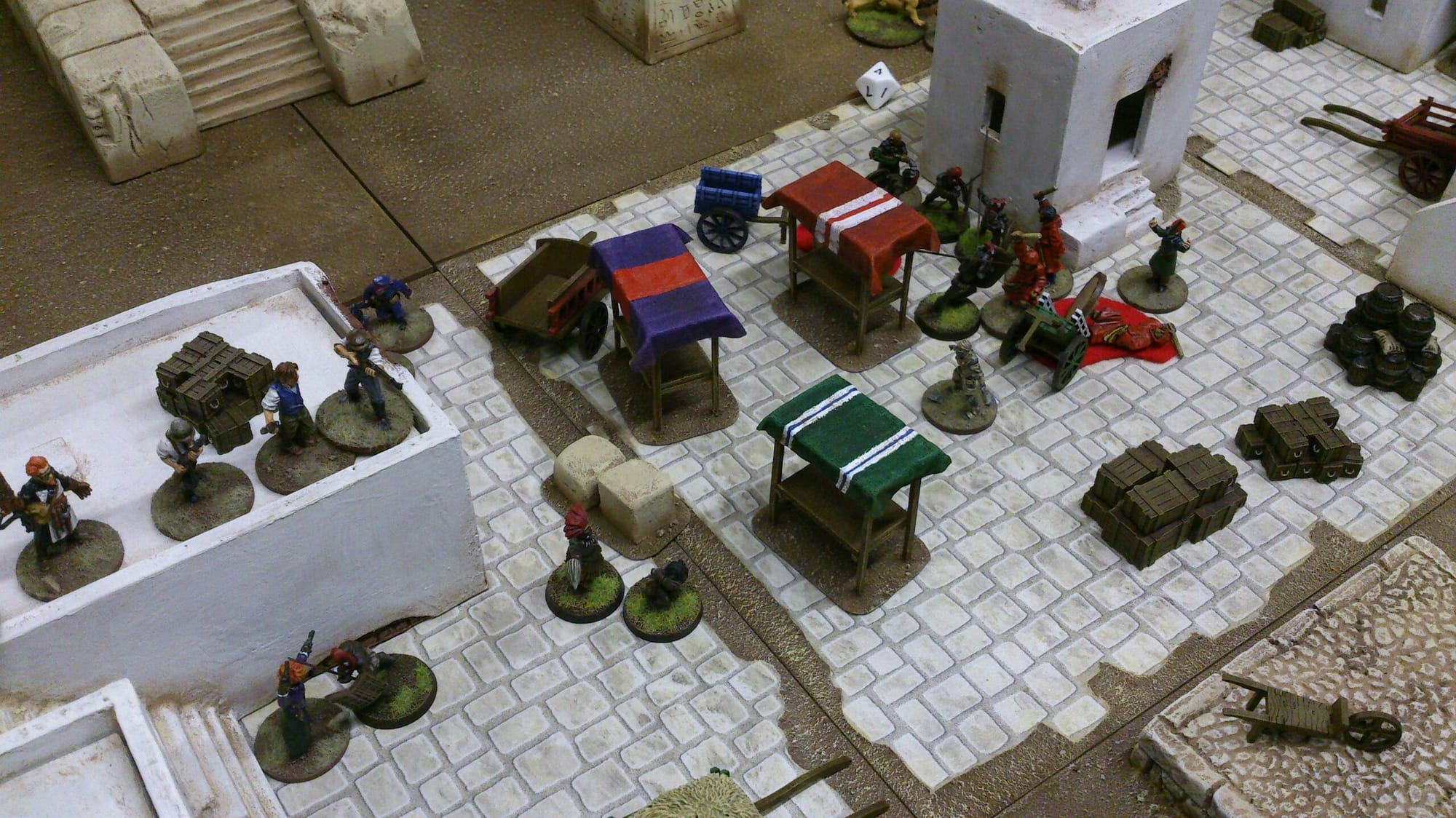 Off and on for a while now I've been playing the excellent In Her Majesty's Name. At Salute, a few years back, I picked up a copy of rule book and two companies (Lord Curr's Company and the Servants of Ra).
Since then I've bought the two expansion books released and more importantly have painted the minis and made some terrain for the game.
I was inspired by the Servants of Ra and decided to make an Egyptian theme table with a small town and ruins. Here's some pics of a recent game.
We played the "Death At Your Heels" scenario, which involves the companies racing from one table edge to the opposite table edge, to avoid a hail of artillery barrage raining death down on them.