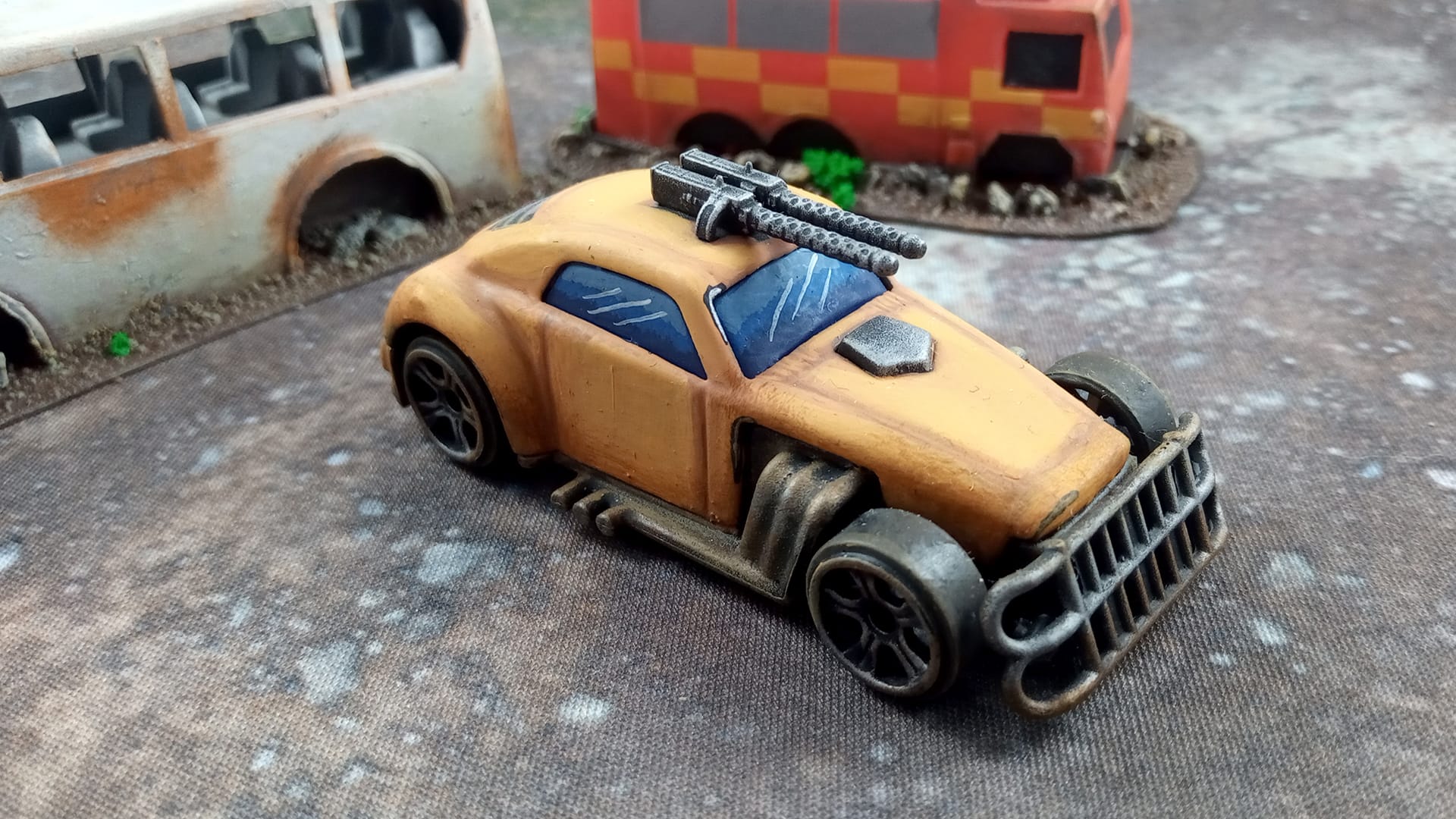 Before the pandemic stopped me from tabletop gaming, I managed to play some games of Gaslands Refuelled, which I really enjoyed and would recommend to anyone looking for some tabletop CARnage.
The Cars
All cars in the photos are diecast cars bought from a local discount store and from charity shops.
Most of the vehicle weapons are from the Implements of Carnage plastic sprue from Northstar, although there are some extra pieces and plastic sheet from my bits box added to the models.
Once I was finished converting the models I just painted them with acrylic paint.
Most of the models I have completed so far would probably be classed as cars or maybe performance cars for Gaslands Refuelled, however, I am working on a few more different types of vehicles, I'll hopefully have them completed soon and will post photos of them as soon as I can.
Here is a gallery of what I have completed so far, I hope you like them.