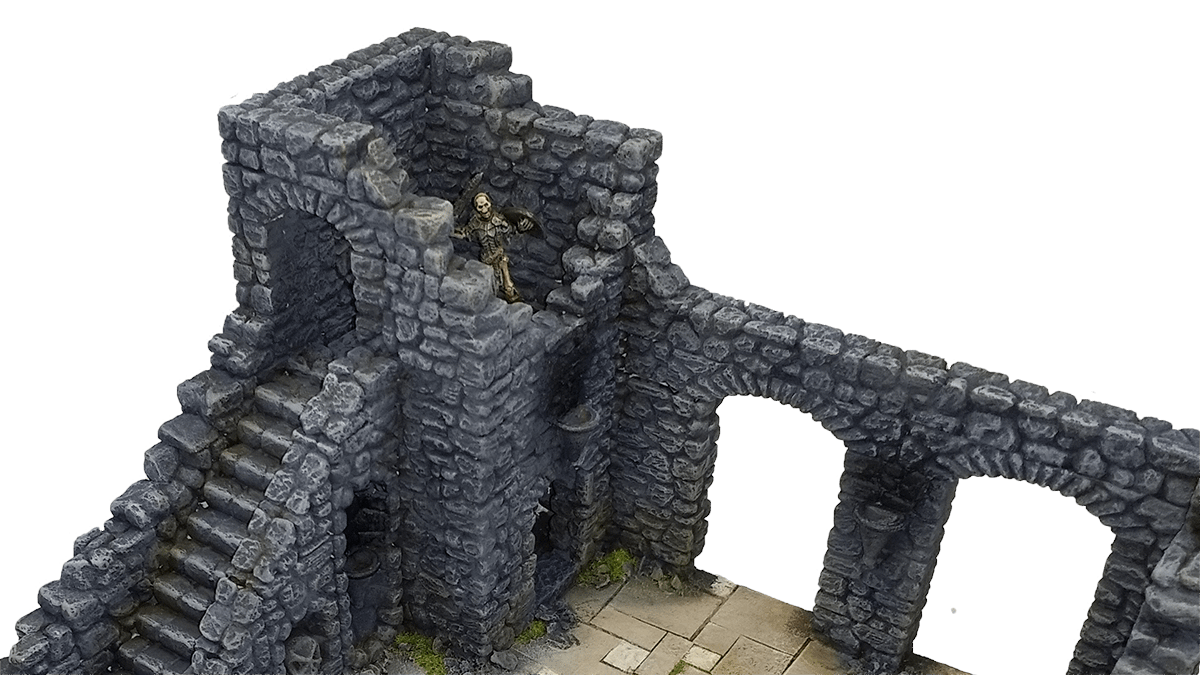 I've been playing a campaign of Frostgrave with some friends lately and I've been inspired to start working on making a lot of wargaming terrain for it.
I decided to use some Hirst Arts Fieldstone moulds and cast up a load of pieces to make the models, unfortunately I don't have any work in progress pictures of my work but I hope you enjoy this gallery of the completed models.
About Me
I have over 20 years experience as a tabletop gamer, making hand crafted terrain and painting miniatures.
This website is a presentation of my work and if you're interested in commissioning work then please get in touch via the contact page.