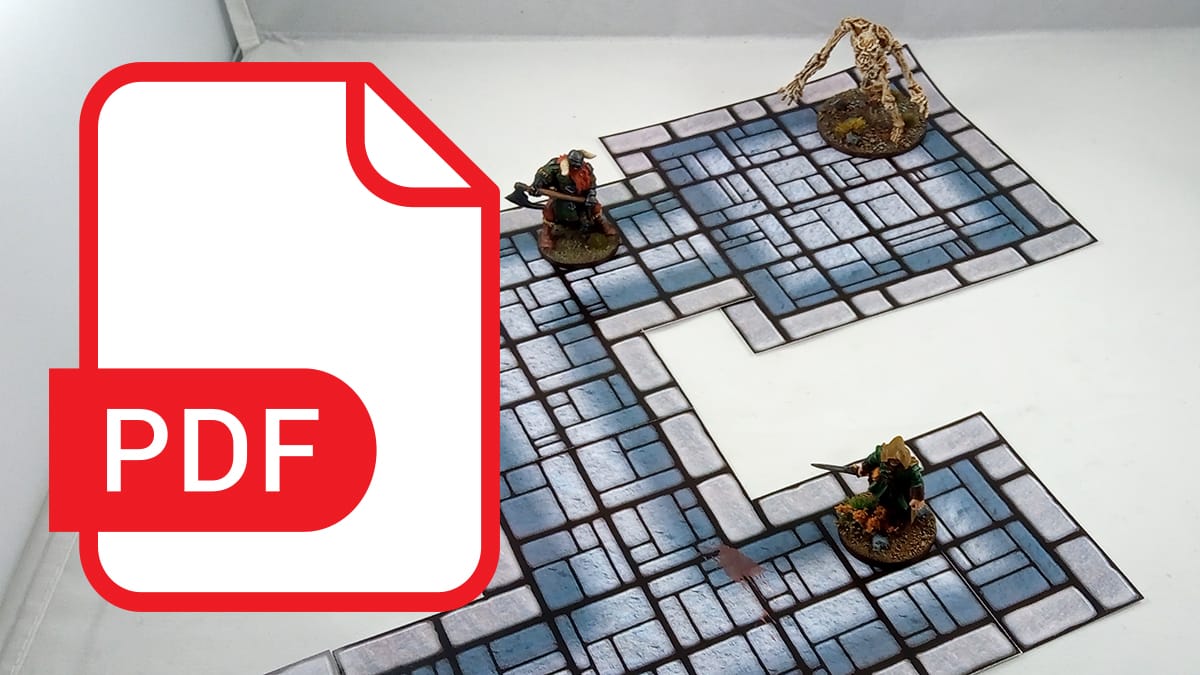 For many roleplay and tabletop miniature games it is sometimes necessary to have some kind of floor plans to play upon. These floor plans can range from hand drawn maps on sheets of paper to fully sculpted 3D models.
So following up on the recent post about my Dungeonbowl Tiles.
I am offering up some PDFs of some simple Dungeon Floor Plans that I created many years ago for my older website at fionaadoresheroescom but that site now redirects to here so I've uploaded Dungeon Floor Tiles to this site that you can download, print out and use in your own tabeltop games.
How to use the Dungeon Floor Tiles
Download the required floor plan from the links below, print the plans out (I would recommend to print the plans out onto glossy paper of at least 150gsm, as you will get better results), then cut the floor plans out using the guide lines on the page.
Then lay them out in your desired layout and start your adventures.
Version 1 of the tiles are just floors with no walls and version 2 has walls designed onto them with three corridor widths and a bonus of lava pits.
Please note that the floor plan files are Adobe Acrobat (PDF) files and you may need some software to view them.
Bonus Sewer Floor Tiles
Also available as an expansion to the Dungeon Floor Plans in the Sewer Floor Plans, which will let you play your games in smelly sewers (smells not included). Print and use the same way as Dungeon Floor Tiles above.
Hope you enjoy the files.