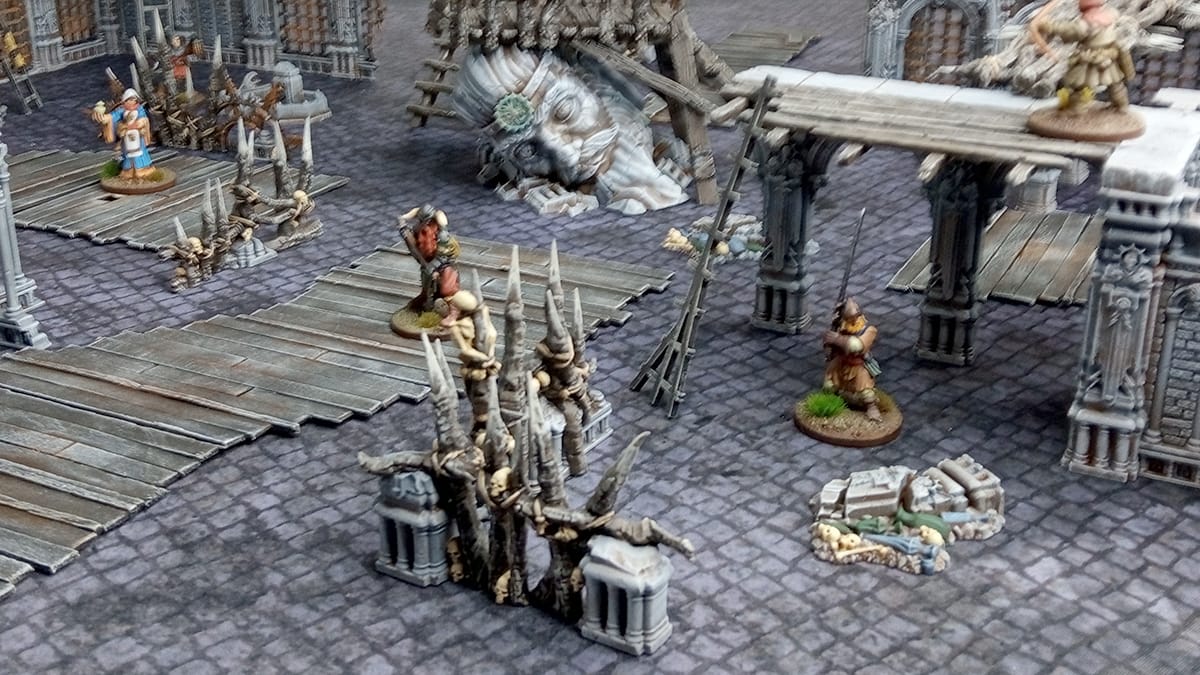 I recently acquired the Defiled Ruins from the Warcry starter box from Games Workshop, to use some of the games I play like Frostgrave and Rangers of Shadow Deep.
The ruins are a nice kit which I made into four ruins plus the bell tower and the statue and platform as well as the smaller scatter items.
The ruins are easy enough to put together, although when making the broken statue head with the platform I'd recommend not gluing the platform onto the statue and also not gluing the gate piece onto the platform as well, this allows me more layout options.
When it came to painting the ruins I undercoated all the models black then decided on a simple grey colour for the walls and raw umber for the wood. I went with the basic colour scheme as there are lots of little details like corroded metal and skulls that need painted especially on the smaller scatter terrain.
For the ruined fountains, I added some acrylic water texture to create pools of water.
Wooden Pathways
I also decided to create some pathways for usage in various games and the work great with the defiled ruins.
The pathways are made with mostly coffee stirrers and some other sticks trimmed and glued onto some thin plastic sheets cut to my required shape, then painted a worn wood colour.
Gallery