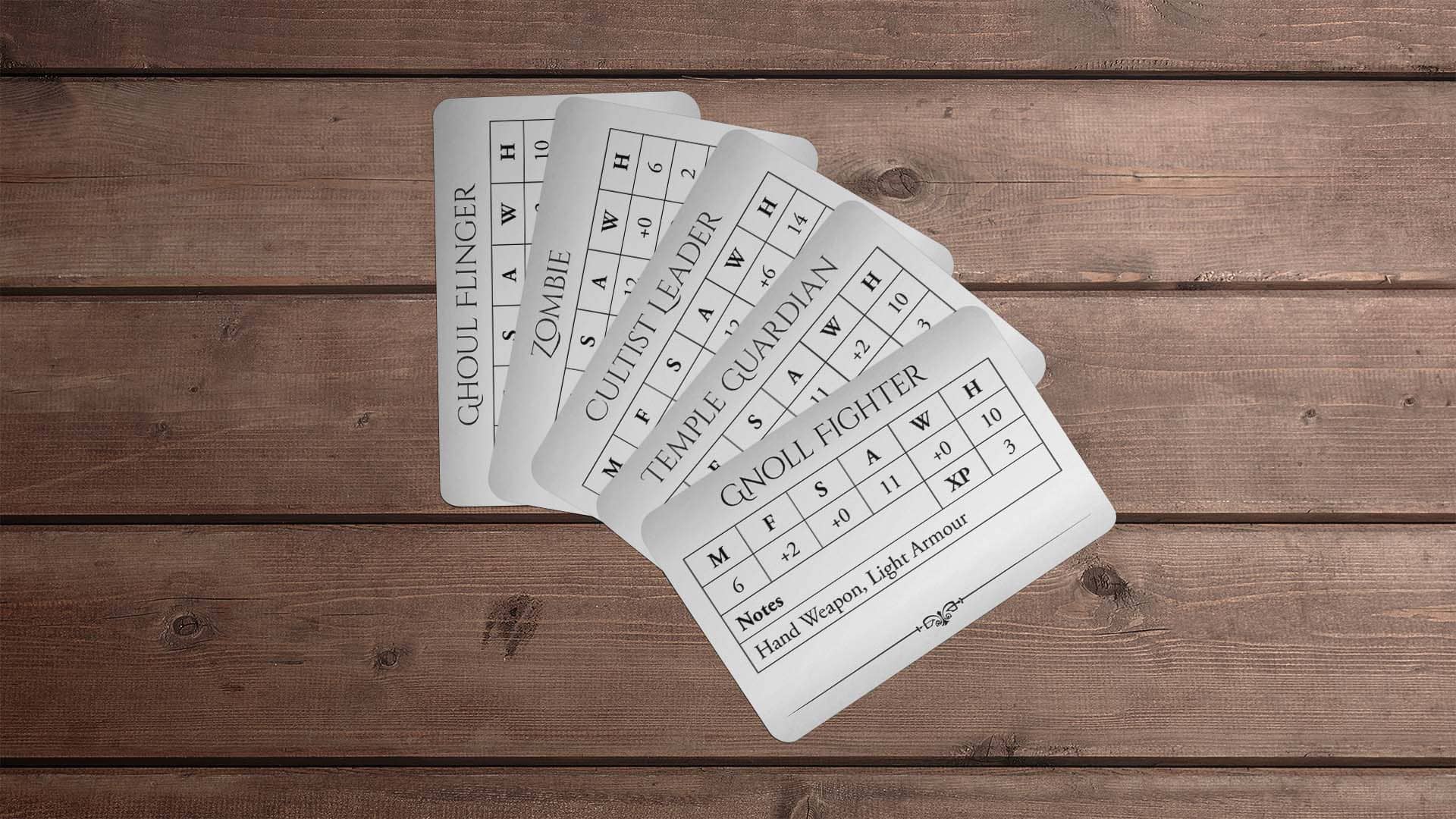 I have created a series of Bestiary Cards for Rangers of Shadow Deep.
The cards are 88mm x 63mm in size which will fit standard gaming card sleeves.
I believe I've added everything from all the published adventures so far which can be found here at DriveThruRPG.
Let me know if there are any errors, or if you have any suggestions for improvements.
About Me
I have over 20 years experience as a tabletop gamer, making hand crafted terrain and painting miniatures.
This website is a presentation of my work and if you're interested in commissioning work then please get in touch via the contact page.